The XXIV FIG International Congress 2010

Facing the Challenges – Building the Capacity
11-16 April Sydney, Australia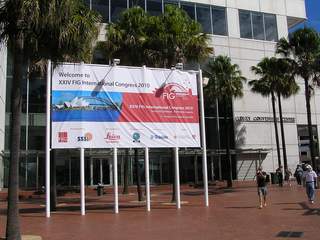 View to the central entrance of the Sydney Convention Centre.
The presentation of "GEO ZEMIA" Ltd.
A paper, entitled
"Some Studies on the Quality of GNSS Determinations Under Specific Conditions"
was presented at the FIG Congress in Sydney.

Download the paper and the presentation.
Certificates from the FIG Congress in Sydney:
The Exhibition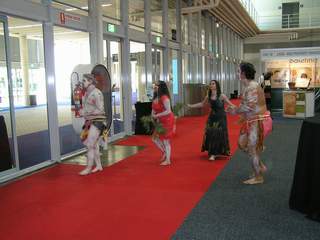 The beginning of the exhibition of the Congress
was celebrated by the dance of aborigines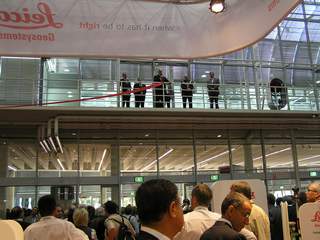 A welcome speech by the officials was done
for opening of the exhibition
General Assembly: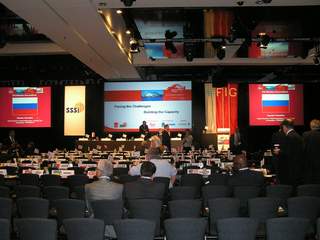 Beginning of the General Assembly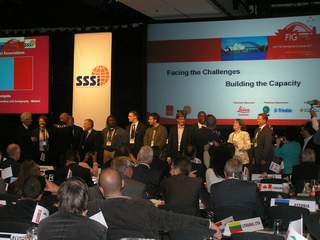 Greetings from the President of FIG Stig Enemark
towards the new leaders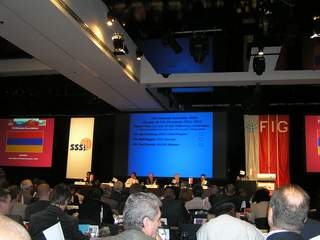 Choice of a new President of FIG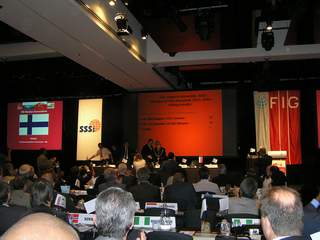 The results from the vote are on the screen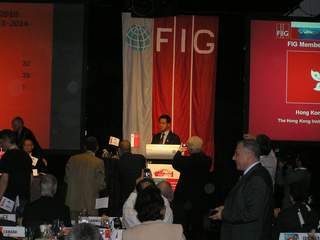 Speech of the new President of FIG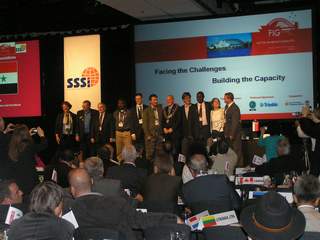 New leaders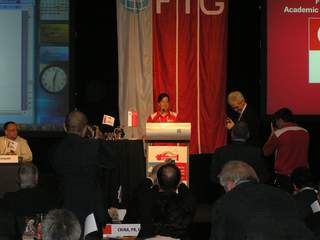 Greetings from the new chairwoman of the young surveyors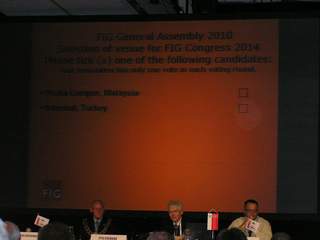 Proposals for FIG Congress 2014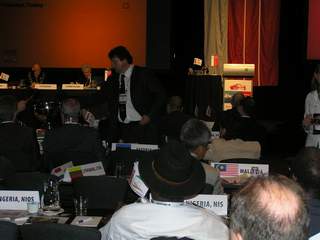 Moment from the voting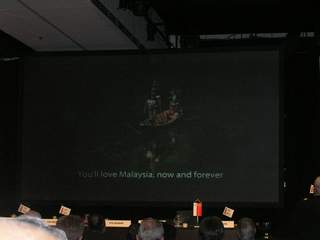 Advertisement of Malaysia-place for holding
of FIG International Congress 2014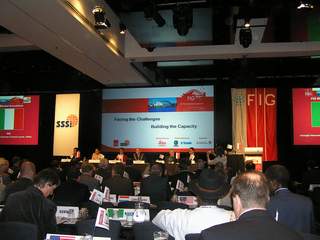 In the conference hall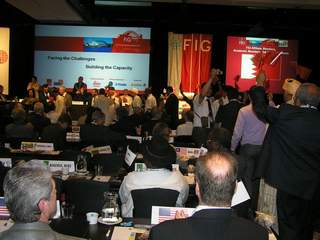 In this way was celebrated the choice of the place
for holding of a working week of FIG in Morocco in 2011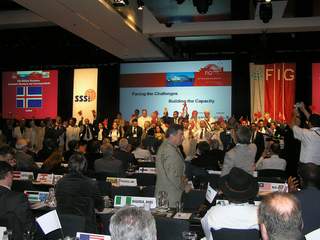 The joy of the people from Morocco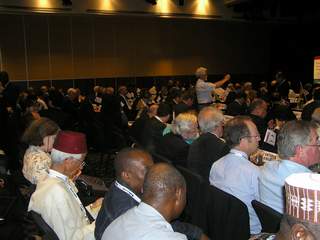 In the Conference hall
Other information:
Geodetic network in Sydney, Australia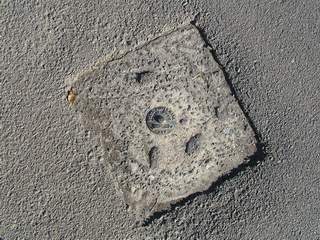 In this way are stabilized the points
from the state geodetic network in Sydney.
It's written explicitly "Do not disturb"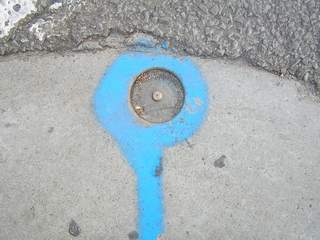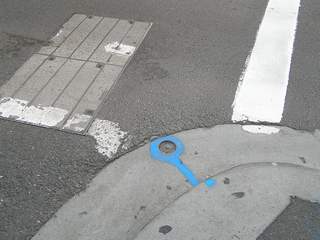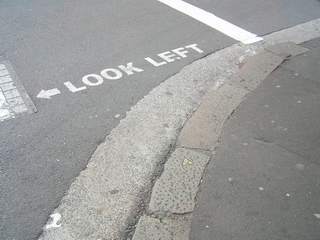 Point, stalilized in a crossing with heavy traffic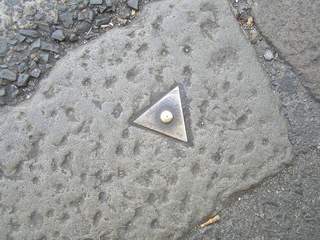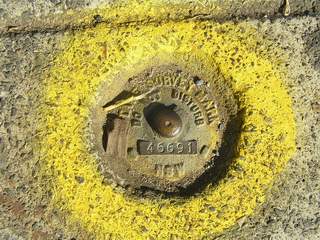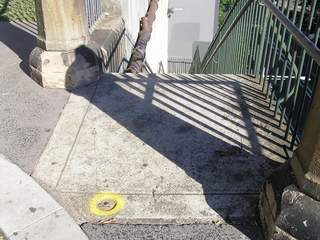 Point, stabilized on a pedestrian area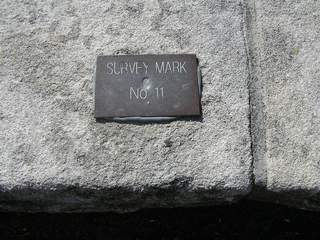 Geodetic survey mark,
stabilized with metal plate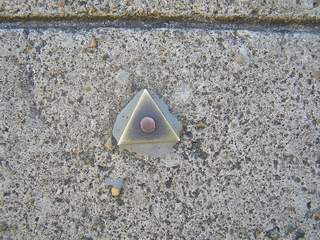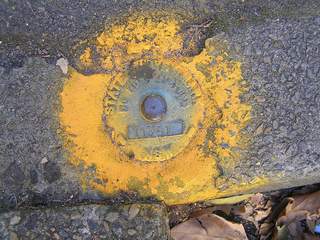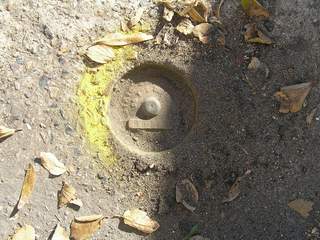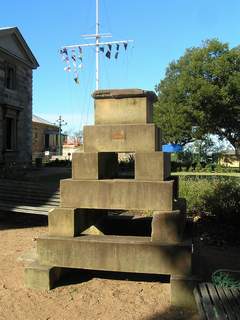 Old trigonometrical survey mark
next to the astronomical observatory in Sydney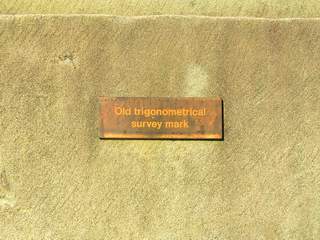 A label, which stands on the pyramid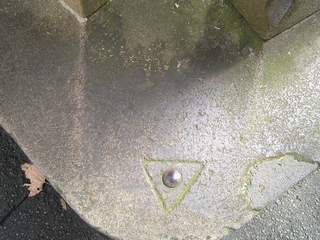 Benchmark, stabilized on a building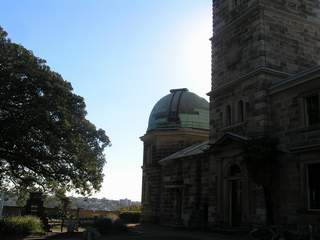 The astronomical observatory in Sydney and the old
trigonometric survey mark (on the left hand side)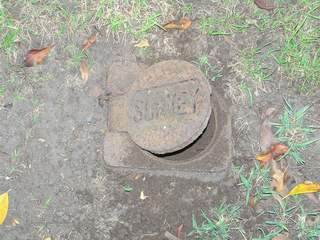 This is the way of protection from destruction
for the geodetic survey marks in Sydney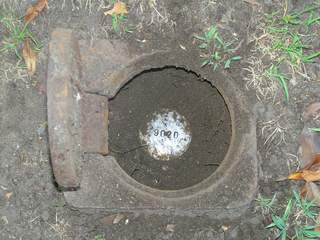 This is the way of stabilizing of a "protected" survey mark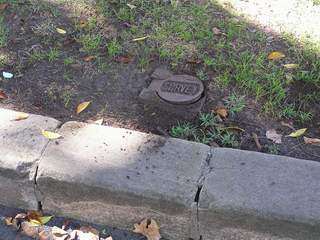 The survey mark is situated in a garden, next to a curb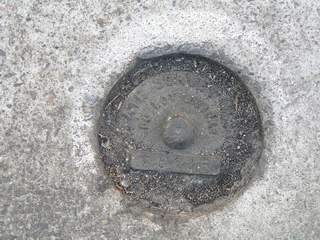 The geodetic survey mark is stabilized
under the level of the asphalt in order to be protected
Copyright ©2020 - "GEO ZEMIA" Ltd. All Rights Reserved.